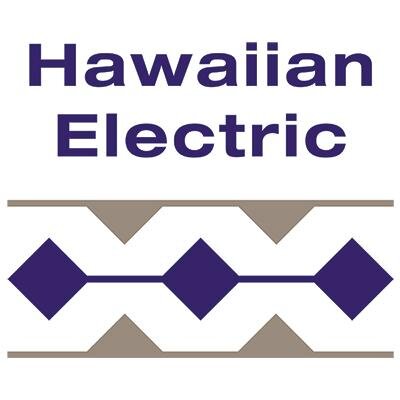 Hawaiian Electric is partnering with ev.energy to offer customers a smart charging mobile app that will enable EV drivers to optimize their charging sessions while helping inform Hawaiian Electric's development of future charging programs and EV-specific rate options.
Customers who enroll in the Smart Charge Hawaiʻi pilot will have the choice of receiving an incentive of either $150 in cash or 10,000 HawaiianMiles under Hawaiian Airlines' frequent flyer program. Ulupono Initiative provided funding support for the program, which is available to up to 2,000 residential customers with EVs on O'ahu, Hawai'i Island and in Maui County.
As part of their participation, customers will be given access to ev.energy's mobile app that provides EV drivers with the ability to track their EV charging costs and consumption at home and on the go. The app includes smart charging features such as automated low carbon charging for customers with rooftop solar.
Smart Charge Hawaiʻi was approved by regulators and developed with input from stakeholders involved in electric transportation, including members of the Drive Electric Hawaiʻi network. Through the collaboration it became clear that charging analytics could help identify customer charging patterns and allow Hawaiian Electric and other stakeholders to operate more effectively in their support of EV charging.
By helping to accelerate broader EV deployment, Smart Charge Hawaiʻi supports electrification of the state's transportation sector. Increasing EV energy demand is expected to result in net benefits for all customers as the utilities' fixed costs for generating and distributing energy are spread across a broader base, thereby lowering the cost to all customers.