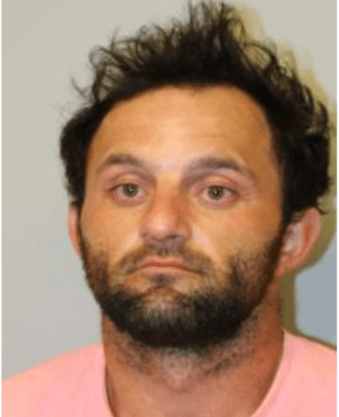 Hawai'i Island police arrested and charged 28-year-old Benjamin Jerin-Kealoha of Ocean View in connection with theft, drug, and traffic-related offenses stemming from a January 20 auto theft at a Kona International Airport rental car company
Police received a report that a black Jeep sport utility vehicle rental was unlawfully removed by an unknown male party. The following day, Kona patrol officers twice spotted the stolen vehicle being operated on Ali'i Drive and attempted to the stop it however the driver sped away both times. Later that day, Jerin-Kealoha was seen operating the stolen vehicle at a Kona shopping center where responding officers located and apprehended him without further incident. Detectives from the Area II Criminal Investigation Section continued the investigation and recovered a glass smoking pipe with crystalline residue that tested presumptive positive for methamphetamine. Items suspected to be stolen from a residence in South Kona were also recovered from within the stolen vehicle. After conferring with County Prosecutors Office, detectives charged Jerin-Kealoha with:
unauthorized control of a propelled vehicle
first-degree theft
third-degree promotion of a dangerous drug
resisting an order to stop a motor vehicle
driving without a valid driver's license
DAG violation
Police ask anyone who may have information regarding this incident to contact the police department's non-emergency number at (808) 935-3331.
HPD Photo