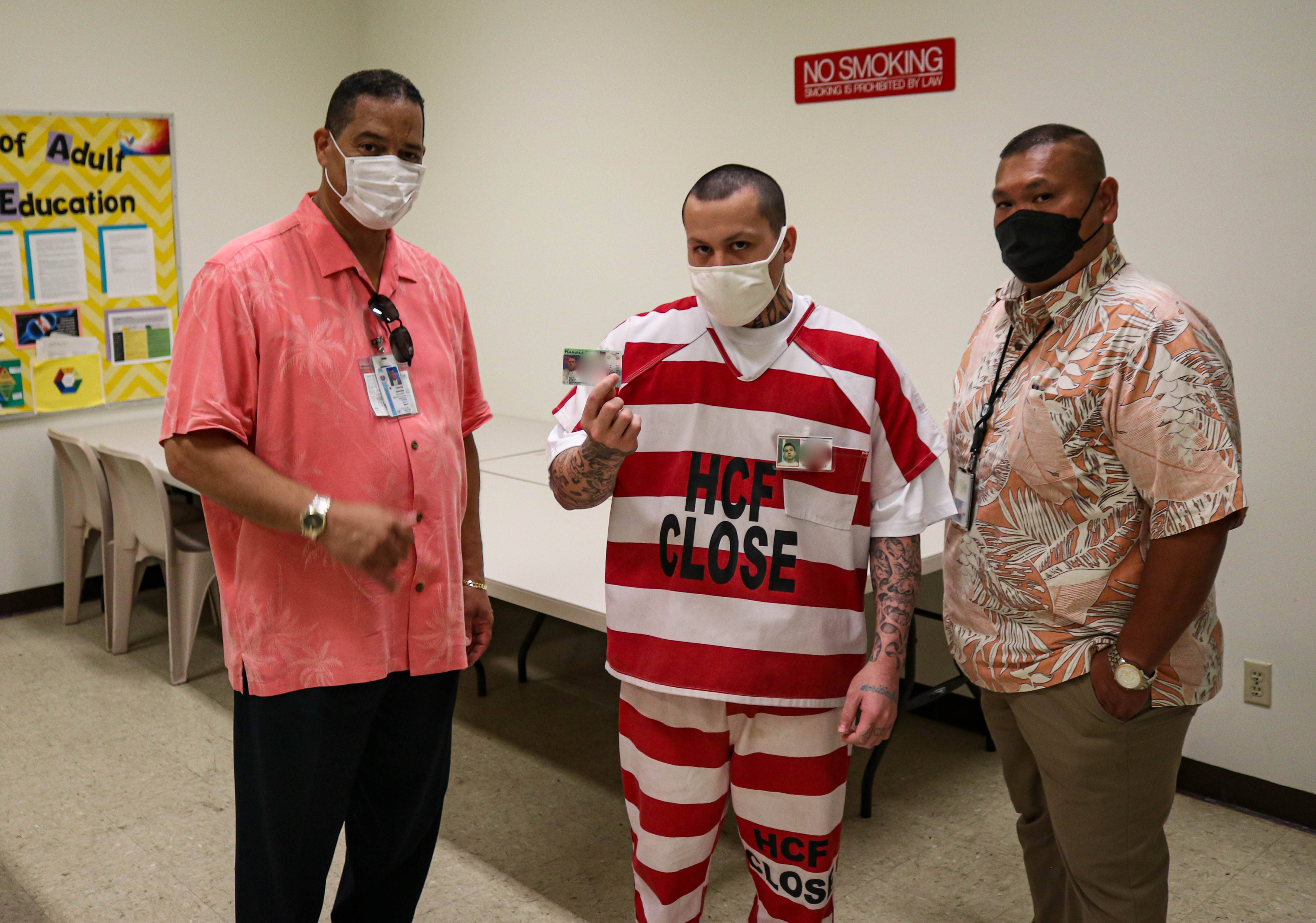 The Department of Public Safety (PSD) has implemented a new inmate identification card program which provides REAL State IDs for inmates in custody, in accordance with Act 056, SLH 2017. The law was specifically created to address a problem offenders often face when released from custody: a lack of certified identification documentation.
In a press release Tommy Johnson, PSD Deputy Director for Corrections said,  "Legal identification is required for most basic needs such as applying for State financial assistance, housing, medical coverage and to secure employment.  When I came on board as Deputy Director for Corrections in late 2020, one of my first priorities was to make this program a reality. Thanks in large part to the agreement with the DOT and the City and County, offenders are now eligible to order a REAL ID State ID prior to release".
Currently, PSD has a machine at the Halawa Correctional Facility (HCF)  in Honolulu.  The machine remotely connects to the City and County system to take an inmate's picture and capture their signatures. The City and County then processes the information and notifies the facility when the inmate's new State ID is ready for pick-up. The facility staff pick up the State IDs from the City and County office, store them in the inmate files and issue them to inmates upon release from custody.
In the upcoming year, the City and County Department of Customer Service, Motor Vehicle, Licenses and Permits will be upgrading their equipment.  Once the upgrade is complete, PSD will upgrade the current equipment at HCF and purchase additional machines for the Women's Community Correctional Center in Kailua, Oʻahu, and at the Hawaiʻi Community Correctional Center in Hilo, Hawaii and the Maui Community Correctional Center in Wailuku, Maui.
In addition to applying for a REAL State ID prior to release, PSD recently began issuing free bus passes to eligible exiting offenders, with plans to expand this public transportation offering at facilities statewide.
Photo credit: Hawaiʻi Department of Public Safety