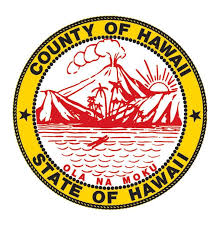 The Hawai'i County Mass Transit Agency announced the launch of Hele-On Vanpool, a new program that partners with Commute by Enterprise.  The program will subsidize 30 vans at $500 per month.
Vanpool participants can choose qualifying vehicles that range from from crossovers, SUVs, minivans, and large passenger vans. In addition, vanpools have access to Enterprise's Guaranteed Ride Home program.  The service also provides 24-hour roadside assistance, liability insurance, and scheduled maintenance within the vanpool pricing. Vanpoolers may also choose to upgrade their vehicles with  features like wheelchair lifts, bicycle racks, satellite radio, in-vehicle Wi-Fi service, and power ports for individual seats.
In a press release Hele-On Mass Transit Administrator & General Manager John Andoh said, "The average driver spends about $600 a month on fuel and vehicle expenses, whereas the average vanpool rider spends about $80 to $150 a month, based on seven passengers contributing to the cost. By joining a vanpool, you can avoid commuting's wear and tear on your vehicle and save money on transportation by splitting the cost with fellow riders."
The vanpool pricing does not include gasoline (pre-loaded fuel cards are provided for each vanpool), van washing, or taxes. However, these prices will vary, and the costs will still be shared between the vanpool riders or the company sponsoring the vanpool. Companies and employees can also pursue pre-tax benefits through the IRS to subsidize a portion of the costs. Support for the vanpooling service comes from the extensive Enterprise Rent-ACar neighborhood network, which delivers an unmatched level of fleet flexibility and local service. Hele-On Vanpool is meant to be a service that will help determine the implementation of future bus routes if demand is present. Potential destinations that Hele-On Vanpool would target are companies with large commuter populations.
To start a new vanpool or register for an existing vanpool, call 1-800-VAN-4-WORK, or visit www.commutewithenterprise.com. For additional Hele-On information, call (808) 961-8744 or visit www.heleonbus.org.